Sal, in Cape Verde, is an enchanting destination that offers a range of unique activities to its guests. With its sandy beaches, clear water and peaceful atmosphere, Sal Island is the perfect place for those who want a break from everyday stress.
Santa Maria is one of the two main cities on the island, famous for its lively atmosphere and stunning beaches. Here, visitors can savor the local culture, try traditional food and relax in the sun. The city's colorful streets and energetic environment offer a warm and fun welcome.
On the other hand, Espargos is the city heart of Sal, where visitors can experience the daily life of the island. You can wander around the local markets, make friends with the kind inhabitants and learn about the history of the island by visiting various monuments and museums.
Aside from the cities, Sal offers many outdoor activities. Water sports enthusiasts will find their paradise here, with opportunities for surfing, kitesurfing, snorkelling and diving. The island's clear waters are home to a variety of marine life, allowing snorkelers and divers to explore the beautiful seabed.
For those who prefer to stay on the mainland, the island also offers beautiful landscapes to discover. Hikes can take visitors through deserts, salt flats, and extinct volcanoes, providing unique views and the opportunity to explore Sal's wilderness.
The hospitable attitude of the residents makes the stay even more special, turning the visit to Sal into an unforgettable adventure. The island's culture, which blends African, European and Brazilian influences, is as unique as it is fascinating. Traditional dances and music, together with tasty local cuisine, complete the cultural experience, adding value to the natural beauty of the island.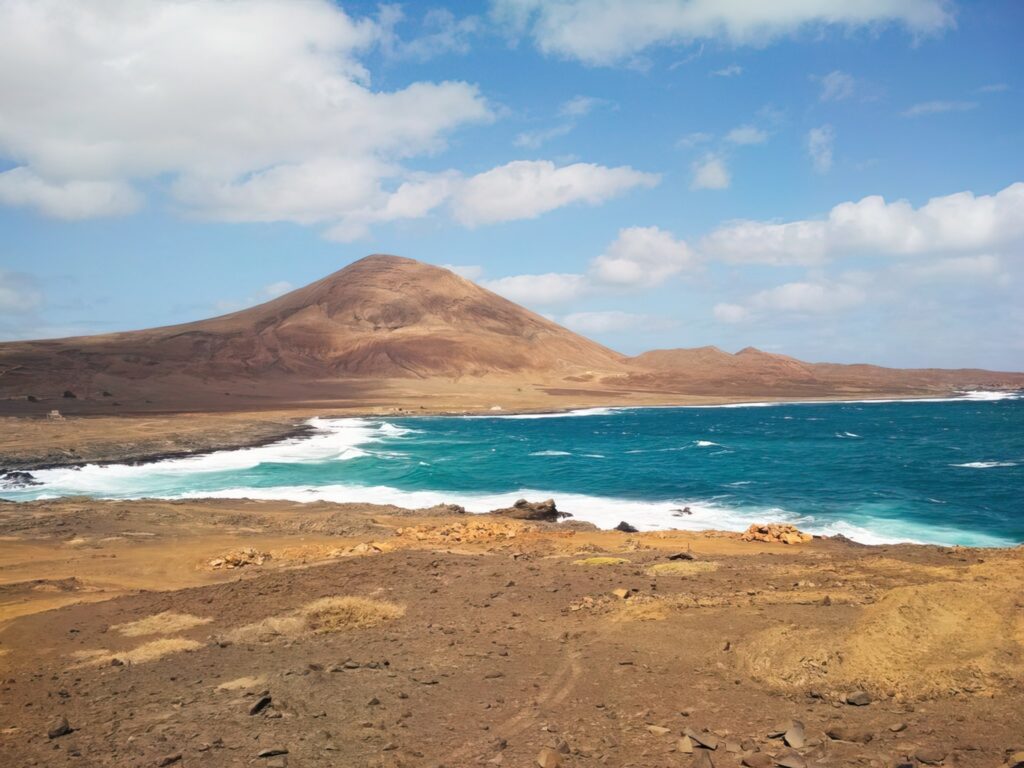 Monte Grande, a name which translates to "big mountain" in Portuguese, stands as a proud pinnacle in the northern realm of Sal Island, Cape Verde. This elevation marks the zenith …