Apartments for vacations in Sal
Search hotels and more...
Sal in Cape Verde offers a wide range of guest house, bed and breakfast, apartment and villa options for holidaymakers. Each type of accommodation offers a unique experience and different services, making it easy to find the perfect solution for your holidays.
Guest houses are a popular option for those looking for a more authentic Cape Verde experience. Often family-run, these accommodations offer a more personal touch and provide an insight into local culture and life. Many guest houses have a few rooms and may not have as many amenities as larger resorts, but they often provide a comfortable and welcoming atmosphere.
Bed and Breakfasts (B&Bs) typically offer a few rooms and a more personal touch than larger hotels. A B&B often has a homey feel and the owners may live on the property and prepare breakfast for guests.
For those who prefer more privacy and space, apartments and villas are available in Sal. These types of accommodation are particularly suitable for families or groups of friends traveling together. They offer a kitchen, allowing guests to cook their own meals and offer more privacy and space than a hotel room. Villas and apartments are often found near the beach and offer outdoor spaces such as terraces, gardens and swimming pools, where you can enjoy the beautiful landscapes of the island. Many are also equipped with modern amenities such as air conditioning and WiFi.
Regardless of the type of accommodation you choose, Sal has something for everyone. Whether you're looking for a cozy guesthouse or a luxurious villa, you'll find the perfect place to call home during your vacation.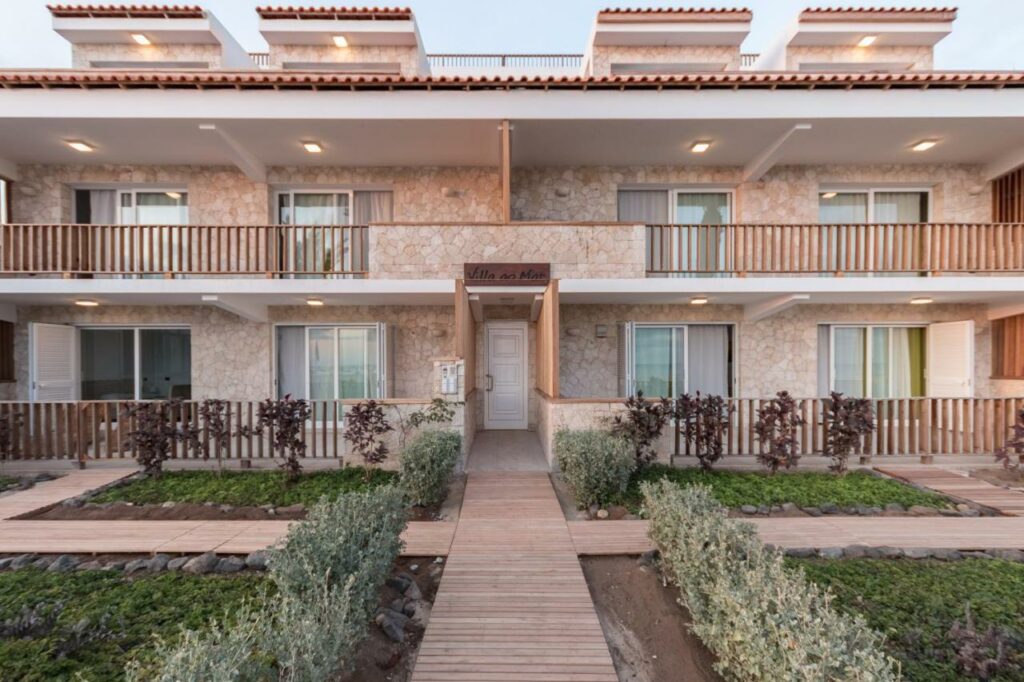 Villa ao Mar, located in Santa Maria on Sal Island, Cape Verde, offers a captivating experience for visitors. Opened in November 2015, this villa is nestled directly on the village's …